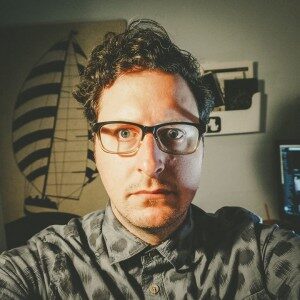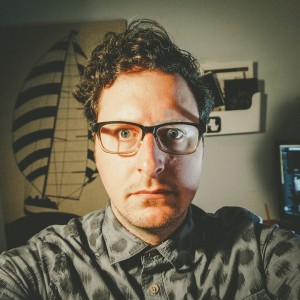 I could tell you that I have more than 14 years of professional experience in design, project management, web development, photography and client services.
But that is boring. The most important thing you need to know about me is that I get shit done.
Anything.
I've made, broken, fixed and designed just about everything imaginable.
Print design (magazines, packaging, promotional material, newsletters, apparel), WordPress websites, P.O.P. displays, commercials (for print, radio and tv), wooden tap handles, 3D printed props for tradeshow displays, branding new companies, re-branding exsisting ones.
I'm not lying when I say that if you need anything from print, websites, marketing, Instagram filters, signage to wood & plastic creations…I can get it done…quicker than most.
All the information below here is super boring. I'm not sure you'd really even care to know it unless you were trying to hire me for a full-time position. I'd rather work directly with you to create something awesome, other than dealing with the tedious task that is hiring employees.
Skills
Software
InDesign
Illustrator
Photoshop
Acrobat
After Effects
Premiere Pro
Fusion360
Blender
SparkAR
iWork & Microsoft Office Suite
Web
HTML, CSS, PHP, JQuery, MySQL, XML
Search engine optimization
Google AdWords, AdSense, Analytics
Usage and traffic statistics
Server administration & maintenance
Content management systems (WordPress, Joomla)
Technical
Screen & Pad Printing
Digital and Film Photography
Digital Video Editing
Network setup & maintenance
Hardware installation (Mac and PC)
Education
2008
Western Michigan University
Bachelor of Business Administration
Advertising with General Business Minor
2000-2020
A whole lot of self-learning for anything you need done
What people are saying about Nicholas Zastrow
Nicholas is efficient, reliable, creative and productive. His portfolio continues to grow, and he's an excellent problem solver.

December 2, 2008 Blaine Lam, Owner, Lam & Associates
Nick did an incredible job of significantly (and profitably) boosting our sales volume through his role as a Sr Customer Consultant at FedEx Kinko's in Milwaukee WI. As the lead sales representative at our location, Nick not only achieved all of his monthly personal sales targets, but he consistently led Southeastern Wisconsin in terms of both bid win percentage and project profitability. He accomplished this feat by simultaneously leveraging his project management and consultation skills with a high degree of graphic design capability. This enabled Nick to set himself and our location apart from other competitors when bidding on new pieces of business by truly understanding the needs of our clients. In the end, Nick helped his team improve the operational results at his location from the bottom 10% of the company to the top 5% in a little under a year. I would highly recommend him for any future opportunities where he could leverage his outstanding sales, project management, and graphic design skills.

March 1, 2009 Brett Havens , Center Manager , FedEx Kinko's
---
Nick is a creative person who is constantly motivated by and in tune with the latest trends. He regularly brought sales to the store that were greater than his job description called for. He was always willing to look at the bigger picture and work with everyone to make sure the projects were completed and accurate. Nick was not only a pleasure to work with but a great mentor to new hires and the not so seasoned co-worker.

December 28, 2008 Jennifer Augustine , Senior Retail Consultant FedEx Kinko's
---
Nicholas is an exceptionally talented creative and strategic thinker. His abilities routinely impress and exceed expectations. Nicholas also is well-repected by his peers as a leader and as a team player. I would highly recommend Nicholas.

October 31, 2008 Dr. JoAnn Atkin , Professor , WMU